Arboretum Guides
Use these helpful guides to prepare for your visit to
The Morton Arboretum.
Download Maps
Use these downloadable maps to plan your visit in advance—or pick up a paper map from the Visitors Center when you arrive at the Arboretum.
Support
We rely on you to help the conservation of trees and plants from around the world.
Make a gift

Firefly Pavilion
East Side

Of the Earth: Ona
West Side

Of the Earth: Oculus
East Side

Of the Earth: Strata
East Side

Of the Earth: Hear: with an ear to the ground
East Side

Of the Earth: Stillness in Motion: The Matka Series
East Side

The Gerard T. Donnelly Grand Garden
East Side-Now Open


May T. Watts Reading Garden
East Side

Container and Display Gardens
East Side

Container and Display Gardens
West Side

Prairie Visitor Station
West Side

Big Rock Visitor Station
East Side

Schulenberg Prairie Trail
West Side



Conifer Connector
East Side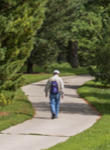 Meadow Lake Trail
East Side

Thornhill Trail
West Side

Main Trail Loop 4
West Side

Main Trail Loop 3
West Side

Main Trail Loop 2
West Side

Main Trail Loop 1
West Side




Main Trail Loop 4
East Side

Main Trail Loop 3
East Side

Main Trail Loop 2
East Side

Main Trail Loop 1
East Side

Membership Desk
East Side



Ride share drop off zone
East Side

Visitor Information Desk
East Side

Wheelchair rental
East Side

Cross-country Ski and Snowshoe rental
East Side

Acorn Express tram pick up
East Side


Administration and Research Center
East Side

Thornhill Education Center
West Side

Sterling Morton Library
East Side

The Arboretum Store
East Side

Ginkgo Restaurant and Café
East Side

Big Rock Visitor Station
East Side

Prairie Visitor Station
West Side

White Pine Pavilion
East Side









Schulenberg Prairie
West Side


Crabapple Collection
East Side

Magnolia Collection
East Side


Conifer Collection
East Side

Willow Collection
West Side

Maple Collection
East Side

Ginkgo Collection
East Side

Birch Collection
West Side

Beech Collection
East Side

Buckeye Collection
East Side

Walnut Collection
West Side

Arborvitae Collection
West Side

Honeysuckle Family
East Side

Linden Collection
East Side

Asian Collection
East Side

North American Collection
East Side

Plants from Appalachia
East Side

Plants from Northern Illinois
East Side

Plants from the Midwest
East Side

Flowering Tree Collection
West Side

Dwarf Woody Plant Collection
East Side



Ground Cover Garden
East Side

Four Seasons Garden
West Side

Fragrance Garden
West Side


Children's Garden
East Side

Gateway to Tree Science
East Side

Conifer Exhibit
East Side

Collections and Creations
East Side and West Side